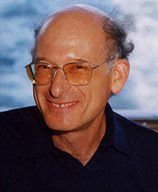 The Chicago Relationship is proud to sponsor Dr. Dan Wile,
Developer of Collaborative Couple Therapy,
and his acclaimed Couples Workshop...
Developing Couple Wisdom
Turning Alienated Exchange into Intimate Connection
This weekend retreat for couples is led by a couple, Dan Wile and Dorothy Kaufmann. In the workshop, they teach what they've learned over the 35 year history of Collaborative Couple Therapy about how to have an engaged and fulfilling relationship. The heart of the weekend is experiential exercises you do privately with your partner. Presenters help each couple as needed. LGBT friendly.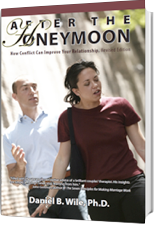 Workshop Summary
The quality of life in a relationship depends on our ability to recover from the inevitable periods of fighting or withdrawing; that is, from turning each other into adversaries or strangers. At a minimum, we want to keep such fighting and withdrawing from destroying the relationship. But it is possible to turn these hazards into means for deepening the relationship by conducting a recovery conversation. In such a conversation, we go over the fight or withdrawal we were just in, but with an appreciation for each partner's struggle and recognition that each partner's position makes sense. Typically partners don't have recovery conversations. They don't talk afterwards about their fights; they're afraid of rekindling them. 
In this workshop, we show what a recovery conversation looks like and how to create a perspective from which partners can jointly guide the relationship. In an optimally functioning couple, fighting and withdrawing become opportunities for intimacy.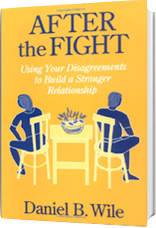 Comments by Past Participants about the Couples Workshop
Excellent! The leaders were wonderful, very knowledgeable, and collaborated well together.
What I liked best was the tools to help me think more about my words during conflict.
I am very grateful for this weekend. Dorothy is a sweet lady!
This has been a truly wonderful weekend. I feel that I came in a state of resignation. As a therapist I know a lot of material but it's a very different thing to be living it oneself.
The packets are great – very well written and organized. I really also loved the exercises between my partner and me.
The gift of having the weekend learning from you two is so inspiring.
I found that every private session (5-10 minutes of couples only conversation) yielded something new about my partner that I didn't know before. And this enhanced my curiosity about and empathy for him. I also learned new things about myself and was reminded of other important things about us as a couple.
The Sunday afternoon recovery conversation and the gentle, curious questions and supportive inquiring to expand on the experience was wonderful. I loved the positive "reservoir of good will" building and the Recovery Conversations.•It was a huge beautiful turning point for both of us.
The tag team between you two was very enlightening; seeing your dynamic together really meant something to my husband and me.
Especially useful was hearing about how Dan and Dorothy navigate their own struggles.
The tone and rhythm of Dorothy and Dan was very comforting and created a sense of safety.
Amazing!! Best workshop I've ever attended. Well-paced, great exercises, expert facilitators.
Loved your energy together.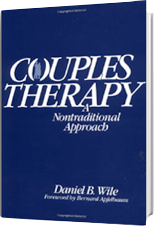 Workshop Leaders
Daniel Wile, PhD, is a couple therapist in private practice in Oakland. He is an Assistant Clinical Professor at the University of California, Berkeley, has published three books and numerous articles on couples, and gives professional workshops nationally and internationally.
Dorothy Kaufmann, PhD (French Literature), is presently a Marriage and Family Therapy Intern after a long career teaching and writing in the humanities. She works with couples and individuals in a private practice in Berkeley, California.
For more information about Collaborative Couple Therapy, please visit: DanWile.com
Location: 
Techny Towers Conference & Retreat Center
2001 Waukegan Road
Techny, IL 60082
(847) 272-1100  www.TechnyTowers.org
Workshop Times:
9am to 4:30pm, Saturday - Sunday
Registration Check-in: Saturday, 8:30 - 9:00am
Please Note:
To complete registration, standard procedure requires a brief telephone interview of all attendees before the beginning of the workshop. This helps to insure that attendees derive the maximum benefit from the workshop. Registration fees subject to change without notice.
Lodging Accommodations and O'Hare Taxi Info:
We have arranged room reservation blocks at both Techny Towers and the Sheraton. There are also a variety of lodging options available in the greater Northbrook area. Please note that "Flat Rate" taxi fares are available thru "303 Taxi" - Click Here from O'hare and other airports...
Techny Towers Conference and Retreat Center
Check back for hotel information for our next workshop.
Sheraton Hotel
Check back for hotel information for our next workshop.
Insurance Coverage:
Some Couples have asked if their insurance would cover the cost of the workshop. It is unusual for insurance companies to pay for marriage workshops. Couples should consult their insurance provider for more information. There are no insurance codes for couples workshops. All couples must pay for the workshop in advance.
ADA Accommodations:
Special needs? Please let us know how we can serve you.
For further information on attending Dr. Wile's Workshop, please contact:
Michael McNulty, PhD    -    Michael@ChicagoRelationshipCenter.com
                                             (847) 328-0106