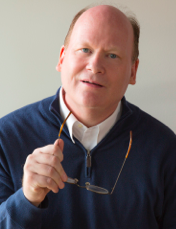 Michael McNulty has over twenty five years experience in counseling and psychotherapy.  He has extensive training in psychoanalytically informed psychotherapy. He blends this background with contemporary evidenced based approaches, such as The Gottman Method of Relationship Therapy. His clients, students and colleagues often characterize his style as humanistic and collaborative.  
Michael was personally trained by Drs. John and Julie Gottman. In his work as a Senior Certified Gottman Relationship Therapist, trainer and workshop leader, Michael conducts trainings for other professionals in the Gottman Method.  He facilitates Art & Science of Love couples' workshops, and acts as consultant to the Gottman Institute's professional development program.  Michael has also presented three times at The Annual Gottman Conference on working with couples when one partner suffers from attention deficit disorder (ADD), and on bringing with The Gottman Method to Sri Lanka.  
Other topics of relationship expertise include infidelity, divorce, and same-sex couples.  
Michael has taught graduate level psychology and social work students and trained clinicians at The Chicago School of Professional Psychology, The University of Chicago School Social Service Administration's Professional Development Program, and The Institute for Clinical Social Work. 
Since the tsunami of 2004, he has traveled Sri Lanka 18 times to teach Sinhalese and Tamil lay counselors coursework on basic counseling skills. In 2009, Michael was a named a Fulbright Senior Specialist and received funding for his work in Sri Lanka in 2009-2010.
He has also presented on the The Gottman Method at Northshore University Health System's Department of Psychiatry Grand Rounds, Louisiana State University School of Social Work (Baton Rouge) The Center on Halsted (Chicago), and The Illinois Psychological Association.  He has presented on other topics to various agencies and groups in the Chicago area. 
He is a graduate (MSW, 1986) of the The Catholic University of America and the (PhD, 2000) Institute for Clinical Social Work (PhD).  Dr. McNulty Media Links - Click Here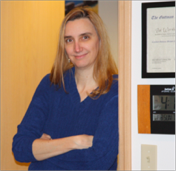 Dr. Patricia Worthey is a seasoned clinical psychologist with a passion for couples therapy who has practiced in Seattle, Washington, for the past 25 years. She was one of the first 10 Gottman couple therapists in the country to be certified by the The Gottman Institute.   Dr. Worthey has worked with The Gottman Institute since 1998 and is a Master Teacher, Consultant, and Trainer with the Institute.  Her passion is working with couples to help them deepen connection, transcend conflict, and honor their dreams.  
She has appeared on Seattle's TV show, "New Day Northwest" helping couple's strengthen relationships, and also on Australia's Sunset TV helping couples manage conflict.   Dr. Worthey has taught graduate classes at Seattle Pacific University on Gottman Couples Therapy.   She  received her doctorate in Clinical Psychology from the University of Virginia in 1992, and became licensed in Washington State as a Psychologist in 1994. She is a member of the American Psychological Association and the Washington State Psychological Association.  Dr. Worthey practices in Seattle, Washington, and resides there with her husband and son
Peg Davies, MS, LMFT is a Licensed Marriage and Family Therapist who has worked with couples and individuals for over twenty years.  She has been a Certified Gottman Therapist for the past eighteen years and is a Master Teacher with the Gottman Institute, where she trains clinicians and assists couples at the popular Art and Science of Love Workshops hosted by John and Julie Gottman in Seattle. 
She is a Clinical Member of the American Association of Marriage and Family Therapists and a Member of the Washington Association of Marriage and Family Therapists. Her passion lies in helping couples to establish a secure and loving relationship that will last them a  lifetime together. She is currently in private practice in Bellingham, Washington, where she lives with her husband, three daughters, and two dogs.