The Art & SCIENCE of Love
Gottman Weekend Couples Workshops now offered in Chicago!
This comprehensive, science-based couple and marriage workshop & retreat is appropriate for premarital, engaged, married, cohabiting, gay, straight, happy or struggling couples.  All of the ideas presented to you will be grounded in sound and extensive research brought to you from the Gottman Relationship Institute. You will learn what actually works in relationships that are happy and stable. No public discussion or disclosure is involved. All work is done as a couple.
The Art & SCIENCE of Love workshop was designed by Drs. John and Julie Gottman. It is based on Dr. John Gottman's leading edge research involving over 3,000 couples spanning the past three decades.  Gottman is the author of 190 published academic articles, and author or co-author of over 40 books including the best seller, The Seven Principles for Making Marriage Work; as well as The Relationship Cure, Why Marriages Succeed or Fail, and Raising an Emotionally Intelligent Child, among many others. His new book is titled: What Makes Love Last?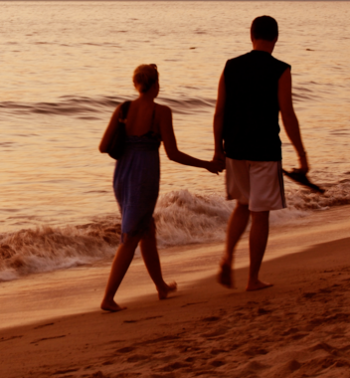 Your presenters are Certified Gottman Therapists and Couples Workshop Leaders directly trained by Drs. John and Julie Gottman; Michael McNulty, Ph.D., Tom Ryan, LCPC, and Clare Hoyland, LMFT.  Together, they have over 60 years combined counseling experience treating couples.  Learn More
"My husband and I took Art & Science of Love (Gottman) Couples Workshop with Michael and Joy as part of our 20th Anniversary celebration and tuneup. We have two children entering the teen years and realized our parenting roles were shifting.  We, also, needed to reinvest in each other.
The workshop forced us to prioritize our marriage and start remembering that we actually like each other and have fun together.
Michael and Joy did a wonderful job of leading us through exercises that build friendship and help with conflict resolution.  They provided a safe, low stress and often humorous space to try out the Gottman techniques. They presented research and statistics about friendship and conflict in marriage that helped us to depersonalize our issues.  The workshop was a tuneup in reconciling our love and our humanity."
You will learn how to...
Foster respect, affection and closeness
Keep conflict discussions calm
Build and share a deeper connection
Break through and resolve conflict gridlock
Strengthen and maintain success in your relationship 
What to expect...
The Art and Science of Love Workshop is designed to strengthen your relationship through engaging presentations and skill building exercises that are grounded in research.  Your presenters will share many humorous stories, film clips and role plays.  During the first day, you will learn how to build and maintain fondness, admiration, and closeness in your relationship or marriage.  On the second day, you will work on conflict management while learning new and important communication skills.  All of the exercises are designed to address your real-life challenges and you will work only with your partner.  During the exercises, We remain available to consult with those couples who desire help.  There is no group work or public disclosure. This is an experiential, psycho-educational workshop for couples, and is not therapy.  At the end of the workshop you will leave with a greater understanding of your relationship and the skills to repair or enhance it.
Who Should Attend...
Research shows that on average, couples wait six years from the first signs of problems before they seek help. The workshop is designed to strengthen your marriage and/or relationship. If you have a strong relationship, this workshop will provide you with insights and tools to make it a great one. If your relationship is distressed, this workshop will provide a road map for repair.  If you are dealing with physical abuse, this workshop may not be appropriate. In these cases, please consult with Dr. McNulty.
Workshop Topics
1. The Five Basic Questions:
How is your marriage / relationship doing?
What makes relationships change, for better or for worse?
If your relationship is in trouble, how can you turn it around?
If your relationship is doing well, how can you ensure that it will continue to grow?
As your relationship improves, how can you make changes last? 
2. Assessing Your Relationship:
Learn to recognize the Four Horsemen of the Apocalypse and what to do if they are attacking your relationship / marriage
Identify your relationship's specific strengths and how to build on these
Learn about the effects of physiological flooding and how it may impede conflict resolution
Learn the small, easy steps that increase romance in your relationship 
3. Building a "Sound Relationship House":
Learn how Love Maps provide a solid foundation for intimacy
Use the Fondness and Admiration System to renew respect and care for one another
Create an Emotional Bank Account that you can draw upon in times of stress
Develop your problem-solving skills and learn effective conflict resolution
Find out how you can make your dreams and aspirations come true for you, your partner, and your relationship
"Engaging, funny, and insightful."
"I enjoyed this workshop very much. You were clear, straightforward, have a good sense of humor, no "star" ego-trip, and are invested in us learning. I am usually quite critical of training workshops, so my compliments are earned (not just polite)."
"Terrifically well organized, meaty, and entertaining."
"The training has been consistently useful. I especially find the format of both didactic and clinical discussion helpful. But, above all, it is Dan himself who brings the most clarity to the understanding of couples and his style models an extremely effective way to intervene in a non-pejorative way."