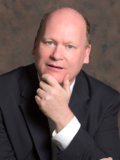 Mike McNulty, PhD, LCSW is a Certified Gottman Relationship Therapist.  With over twenty year's experience, he maintains a private practice in psychotherapy in Evanston and Highland Park, IL, where he treats individuals and couples.  Mike provides training to other therapists in his role as consultant to The Gottman Institute's Certification Program and The Chicago Gottman Study Group.  An adjunct faculty member of The Chicago School of Professional Psychology, he has taught couples therapy.  He also has presented workshops on The Gottman Method through The Institute for Clinical Social Work and The University Of Chicago School Of Social Service Administration. Learn More...
In addition to Dr. McNulty, Certified Gottman Therapists will be assigned to present at the couples workshop, and may include the following Workshop Leaders: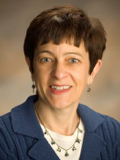 Joy Allen, LCSW, M.Div. is a Certified Gottman Relationship Therapist. For the past 20 year, she has worked with couples and individuals regarding their relationship concerns in Tennessee, Colorado, and Missouri. Most recently she has had a private practice in St. Louis and is now re-locating to Fort Worth, Texas. Joy works with couples preparing for or recently married, with gay and lesbian couples, with couples wanting to incorporate spirituality into their relationship, and with couples who have been together many years. She has extensive experience speaking to community groups and leading adult education classes and is passionate about helping build positive, healthy family relationships.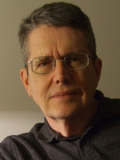 Tom Ryan, MS, LCPC, is a certified Gottman Relationship Therapist. He comes to the task of healing relationships after years of skepticism about the effectiveness of couples counseling. Originally trained in the sciences, he was intrigued by the research done by the Gottman Institute and decided to take a closer look. Since then his practice, once focused on victims of trauma, has become largely directed to helping couples create solid, lasting and satisfying relationships. He has worked with over 100 couples using the Gottman method, even conducting Marathon Therapy sessions for couples too far away to take advantage of weekly therapy sessions. Tom has offices in Oak Park, Downer's Grove, and Plainfield, IL.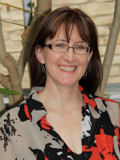 Clare Hoyland, MS, LMFT is a Certified Gottman Relationship Therapist currently in private practice in Plainfield IL. She is a Clinical Fellow and an Approved Supervisor with the American Association for Marriage and Family Therapists. Clare has 30 years of experience working with youth, adults, families and couples in a variety of clinical, supervisory, and leadership positions in community mental health and private practice settings. Today most of her clinical work involves providing therapy for couples in distress, helping couples prepare for marriage, and providing  consultation for those with relationship questions and concerns. She reserves a portion of her practice for clinical supervision to newer therapists, therapy to individuals struggling with a variety of life's challenges & experiences, and speaking engagements.
What our Clients say about the presenters ...
"The Staff was great in making sure we understood what we needed to do... They were available to us at all times."
"The presenters were sympathetic, professional, and caring"
"They presented a fabulous workshop... I am thrilled I had the opportunity to participate!"