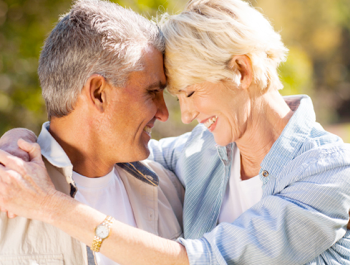 Frequently Asked Questions
The Chicago Art and Science of Love: A Weekend Workshop for Couples
Why have so many couples chosen our workshops to enhance and enrich their relationships?
Our methods are grounded in science, and based on 40 years of research with more than 3000 couples.
Our workshops are for couples of every type.
Two days filled with practical, simple tools and exercises to help you confirm, strengthen or restore your love.
86% of people who complete the Gottman couples workshops in Seattle report positive results and make significant progress on conflicts that once felt "gridlocked" (based on exit surveys).
These numbers are a big improvement over other forms of relationship intervention.  For example, acclaimed marriage researcher Neil Jacobson conducted an evaluation of one of the most highly regarded therapy methods and showed that only 35 percent of couples using it improved their marriages.
The workshops are shown to achieve results similar to those of 6 months of marital therapy (though this workshop is not therapy).
Along with the memory of re-connecting and the knowledge of what you can achieve together, you will also take home a box of techniques, cards, tools and tips to support your relationship in your everyday lives.  
Can we attend the workshop even if we aren't married? 
Absolutely.  Couples workshops are open to ALL couples - married and unmarried, straight or gay. 
Can I come to the workshop alone if I can't convince my partner to attend? 
Sorry, no.  Our workshops are specifically designed to be interactive and experiential for couples only. 
How can I convince my partner to attend a workshop/go to counseling? 
Each couple is different and we are unable to provide specific advice about how to convince your partner to attend a workshop or seek counseling.  However, many individuals have found that a good place to start is by sharing Dr. Gottman's book, The Seven Principles for Making Marriage Work, with their partners. 
I'd love to come to your workshop, but my partner is a private person and is not comfortable sharing in a group setting. 
Though the lecture part of the workshop is done in a large group, all workshop exercises are performed with your partner only, and at no time are you asked to interact with other couples. There is no small/large group work, and no mandatory sharing or public disclosure.  We utilize several rooms in order to provide enough space for all couples to work privately on their relationship, implementing the new skills and techniques being taught.  Michael and Joy are available to work one-on-one with couples who desire additional assistance with the exercises. 
Are we appropriate for your workshop if we don't have any really huge problems? 
Yes!  Couples who attend our workshop tend to fall into two categories: enhancement and repair.  We applaud couples who are wise enough to attend the workshop for enhancement purposes.  Feedback from both enhancement and repair couples indicates that the couples workshop was very beneficial to them. 
Would it make sense for us to attend if we are already separated or in the process of divorce? 
While each situation is unique, we do have many couples attend the workshop who are separated or have begun divorce proceedings.  These couples continue to report that the workshop was very helpful to them.  Our staff will discuss the specifics of your situation with you during the registration process. 
Should we read The Seven Principles for Making Marriage Work before attending? 
The workshop is self-contained; no pre-reading is required.  Some couples report that reading "The Seven Principles for Marriage Work" by Dr. John Gottman enhanced their workshop experience by providing a foundation in the research concepts and applications. 
Do you provide childcare? 
No, we do not provide childcare options. 
We do not live in the Chicago area, what hotels can you recommend?
A. Please contact us at couplesworkshop@aol.com for additional information
What our couples say about the workshop ...
"The Workshop gave us a chance to really listen to each other's issues and create a structure for creating We-ness"
"We started to talk about our issues in a productive way... it was extremely helpful in learning tools that are Constructive - rather than Destructive - in addressing issues!"
"Learning practical tools to help navigate a bumpy relationship and to break the ice for difficult discussions was a positive highlight"
"We can now talk openly and honestly to each other without judgement"
"My spouse really heard me today about topics that are important to me"
"I enjoyed the break-out activities and learning about the research"